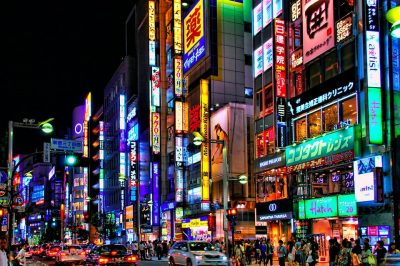 The end of last week saw the authorities in Japan's Wakayama prefecture confirm there were no new applicants interested in becoming a private-sector partner for the local government in pursuit of one of the three integrated casino resorts that are set to be established in the country. As prefecture officials revealed, no new companies had expressed interest to make submissions for the prefecture's delayed request-for-proposal (RFP) phase.
By the time the revised request-for-proposal phase came to an end on January 15th, the interested parties, which are willing to get involved in the project and operate an integrated casino resort in Wakayama, had already made their submissions. They were the same as the ones that the Wakayama authorities unveiled in May 2020 as qualified to take part in the local RFP phase of the application process.
According to information confirmed by the Japanese correspondent of GGRAsia, the two companies that had submitted their applications for running a potential integrated casino project were Suncity Holdings Japan Co Ltd, a local unit of the privately-held junket company Suncity Group based in Macau, and Clairvest Neem Ventures, a division of the private-equity firm Clairvest Group based in Canada.
Back in November 2020, Wakayama announced January 15th as the new submission deadline for its request-for-proposal phase of the integrated casino resorts' application process. The new deadline was almost three months later than the one that had been previously unveiled.
Integrated Casino Resorts' Application Process Delayed by Coronavirus Pandemic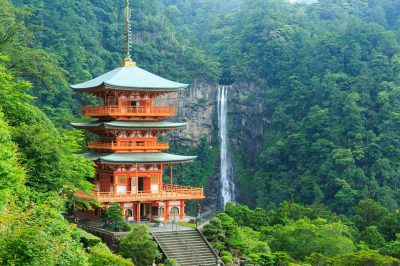 Yoshinobu Nisaka, the Governor of Wakayama, had previously revealed that the Representatives of the Japanese Government had assured local authorities that the prefecture's close proximity to Osaka, a metropolis that is also considered as one of the front runners in the integrated casino resorts' application process, would not be considered as a disadvantage when the national-level assessment of the proposed projects starts.
As CasinoGamesPro already reported, up to three integrated casino resorts are planned to be established in Japan as the first phase of the country's gambling market liberalization. So-called IRs are luxurious large-scale casino complexes that also involve hospitality, entertainment, and tourism facilities. Japan's local governments were first required to find a private-sector partner that would run a potential integrated casino resort there and then send their application to the country's central authorities.
The timetable, under which the national authorities of Japan are set to start accepting the application bids from local governments willing to host an integrated casino resort, was delayed by nine months to October 2021 because of the coronavirus pandemic outbreak.
A few days ago, the prefecture of Wakayama officially announced its IR implementation policy. The prefecture shared that it intended to use the integrated casino resort to become an important part of the region's revitalization, with the policy itself being mostly based on wellness and sports.