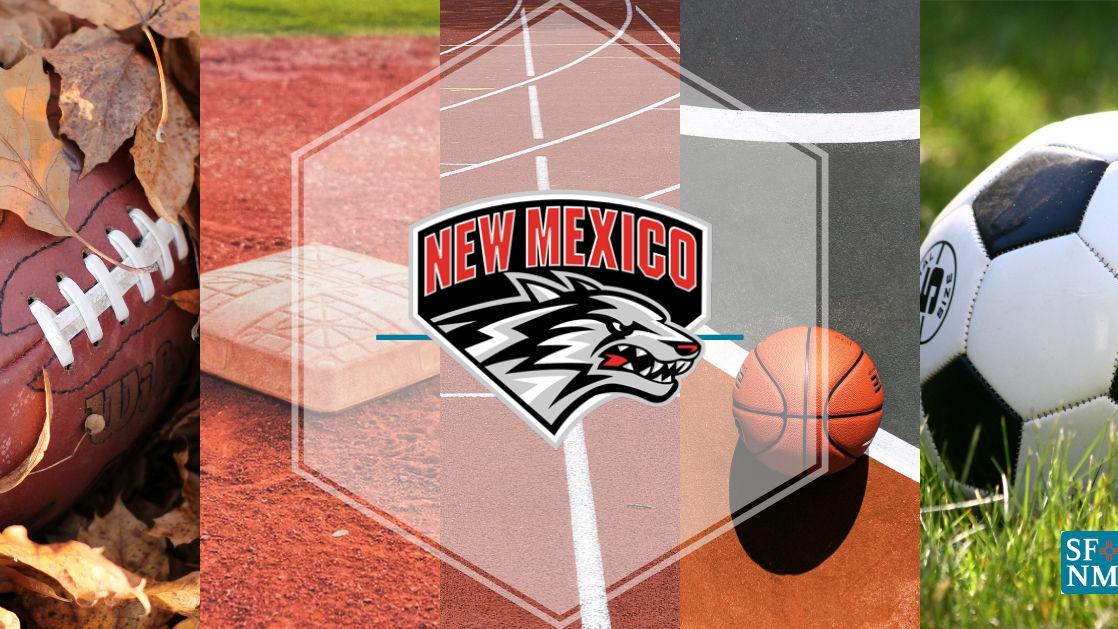 It's hard to find anything that brings a smile to Rex Thompson's face more than flipping a sizzling burger and dropping the finished product into the hands of a hungry customer.
Maybe one of the rare exceptions is Lobosfootball.
"I was born in Lincoln, Neb., and if you're a Huskers fan you grow up bleeding their shade of red," Thompson said. "Well, I've been in New Mexico long enough that I happily bleed cherry and silver."
The owner of Rex's Hamburgers in Albuquerque, Thompson has been a UNM football booster for 26 years. He started offering his services as a fry cook when Dennis Franchione was the team's coach in the mid-1990s and has maintained strong ties with each man to take the head job ever since, from Rocky Long to Mike Locksley, Bob Davie and now Danny Gonzales.
For each of the last two weeks, Thompson has packed his custom trailer and driven nine hours to Las Vegas, Nev., to grill as much food as he can for the players, coaches and support staff inside the team's COVID-free bubble.
"The thrill I get of seeing those guys come out of the stadium and know they have fresh food waiting for them is pretty special," Thompson said. "Back in the day, I fed guys like Brian Urlacher quite a few burgers, and now it's all the players you see out there now. There's nothing I wouldn't do for Rocky or Danny, or this team."
Thompson has twice packed 300 pounds of hamburger meat, 160 pounds of chicken and a large mound of pulled pork into his 25-foot trailer, then stuffed the rest with pasta, sauces and everything else to make about 850 burgers, hundreds of chicken sandwiches and pretty much anything else on his menu, like mac 'n' cheese, salad, fries — the works.
"And green chile, just for a taste of home," he said.
Thompson made his initial trip to Vegas last week prior to the team's flight to Hawaii for a Nov. 7 game, then went back four Round 2 on Wednesday night. On the way out of town, his trailer had a blowout near the Route 66 Casino but still made it in time to feed the team after practice Thursday morning.
"He is on board," Gonzales said. "It's unbelievable that a Lobo supporter would drive from Albuquerque to Vegas with a trailer and stand out there and cook for us. People outside our athletic department stepping up to do stuff is unbelievable."
The thought of Rex's teriyaki chicken, of his spaghetti and meatballs or perhaps a green chile burger with extra fries — it's enough for the Lobos to break up the monotony of eating the same boxed sandwiches from a national chain.
"Trying to give them a semblance of not eating the exact same thing over and over, which I'm sure to them feels a lot like Groundhog Day," Gonzales said.
Thompson's love affair with UNM began when his family moved to Albuquerque when he was 11. His YAFL coach was Long's backup at quarterback in 1969, and as part of a fundraising endeavor, the team sold soft drinks at Lobo games.
"Just being in the stadium and seeing the Lobos, that was enough," Thompson said.
Over the years, he has driven his trailer to a number of road games, including the 2004 Emerald Bowl in San Francisco. Although he's just a few minutes from the famed Strip, he said he'd rather spend his time doing what he enjoys most.
"As long as these guys get what they need, I could care less about seeing a slot machine," he said.