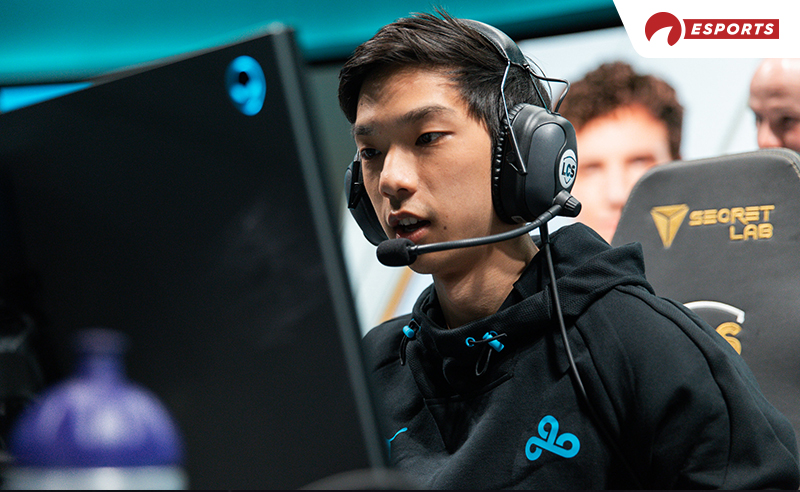 Another week brings another set of League of Legends matches as the competitive scene continues in full swing, with matches raging all over the world.
This week, the juiciest picks come from the LCS and the LEC, however, we do also have a few choice picks from other regions as some major matches are taking place, especially in Korea. Overall, it's a great week for watching and wagering on League of Legends, so let's jump right in.
DWG Kia vs Gen.G Esports – January 27
We kick things off with a headline clash in the LCK as two of the best teams in the league battle it out. World champion DWG Kia faces Gen.G in what is sure to be an intense match.
Going into it, the world champions enter as strong favorites at -222 on Betway. However, considering the results so far, that is quite difficult to agree with. DWG has shown a lot of weakness in the LCK so far, barely scraping past a struggling T1 and losing to an all-new Fredit Brion squad, a team that has been dominated in its other matches.
Gen.G, meanwhile, hasn't been the best either, but I'd put them around the same level as DWG Kia, if not a little higher. They looked more impressive in their match against T1, dominated Fredit Brion 2-0, and their one loss came from a very in-form Hanwha Life Esports.
Considering each team's performances and the odds, a simple moneyline wager on Gen.G provides some amazing value. I'd even go as far as saying Gen.G should be the favorite here, yet you can pick them up at +155 to win on Betway.
Best Bet: Gen.G (+155) at Betway
DRX vs KT Rolster – January 28
It's another Korean battle up next, this time featuring two teams performing surprisingly well. Despite nearly brand new rosters, both DRX and KT find themselves in the top half of the league, with the former even challenging for the top spot.
The odds for this match are relatively even, with KT coming in as the slightest favorite at -125 to DRX's -111 on Betway. It's a difficult one to call and I can see it going either way, so the best bet is to go to the props.
Luckily, there is a very easy choice here, thanks largely to DRX's performances so far. The team is very strong but also very inconsistent. All four of their matches have seen both incredible gameplay and simple mistakes, leading to each match going all the way to three games.
Considering the majority of the roster is comprised of rookies, the inconsistencies aren't going to be fixed any time soon and we can expect another extended series here. Despite their history, this still comes with quite good odds, seeing OVER 2.5 maps at -111 on Betway.
Best Bet: OVER 2.5 Maps (-111) at Betway
Team Vitality vs Fnatic – January 29
We move to Europe and North America for the remainder of our picks, as we see the LEC continue and the LCS Lock In event close out.
First things first, we take a look at Team Vitality vs Fnatic. As mentioned last week, Fnatic absolutely lost out in the offseason, losing their superstar bot laner while finding two questionable replacements.
They're already off to a rough start in the LEC, losing two of their three games in the opening week and, as they didn't really impress in any of their games, I expect their poor form to continue.
Vitality, meanwhile, was always going to be an underdog this season. They have a fairly young squad with little experience but a lot of potential. Like Fnatic, they have managed only one win so far, but this scoreline was expected and they actually made a pretty big upset happen against Misfits, who took down Fnatic.
As such, it's worth taking a bit of a risk with this one and backing Vitality despite rather large odds of +220 on Betway. They are underdogs, but the combination of their potential and Fnatic's poor form creates the perfect stage for an upset, which cannot be missed at these odds.
Best Bet: Vitality (+220) at Betway
Cloud9 vs 100 Thieves – January 29
Our next Friday night match takes us to the LCS, where we see Cloud9 face 100 Thieves in the LCS Lock In playoffs.
Cloud9 enters as the strong favorite at -200 on Betway and they should really be winning it. The C9 squad is overall the best in North America and they should be sweeping the region thanks to the addition of Perkz. They did lose to Evil Geniuses in their opener of the Lock In, but it's clear the team is improving every day and is definitely the one to back.
100 Thieves are a solid side, there's no doubt there, but I believe that this opponent is too much for them. As such, the moneyline at -200 is actually a decent pick and I'm surprised the odds aren't even more one-sided.
If you're looking for an alternative or a bit more value, I'd suggest a -1.5 map handicap for Cloud9 at +120. They should be dominating this series and with it being a best-of-five, I can easily see them winning 3-0, but even dropping one map and winning 3-1 would be enough for this pick.
Best Bet: Cloud9 -1.5 Maps (+120) Betway
G2 Esports vs Schalke 04 – January 30
We see a triple threat of bets on Saturday, starting off with G2 vs Schalke in the LEC.
If you've been following the LEC or read last week's tips, you probably know where this is heading. G2 completed a superstar roster with the signing of Rekkles and is set to obliterate the LEC this year. I'd back them to win every game in dominating fashion and it may well just happen.
G2 will likely continue its rampage against a rather weak Schalke squad and I expect them to do it in style. Therefore, the best bet is a kills handicap for G2, with the numbers depending on how confident you are about the squad. The best choice is something around -8.5 kills at -135, although this is likely to range from bookmaker to bookmaker, but you can keep that in mind as something of a baseline.
Best Bet: G2 -8.5 Kills (-135) at Betway
Fnatic vs MAD Lions – January 30
Our last LEC pick of the week comes in the form of Fnatic vs MAD Lions and you might have an idea what the pick will be here.
Once again, we're counting on Fnatic's poor form to continue, however, this time there's a lot less risk and I could even consider MAD Lions as outright favorites. Both teams have won just one of three matches, but overall Fnatic's performances have been a lot worse, while MAD Lions have simply run into the wrong opponents.
With a loss against G2 and a tough match against Misfits, it's not too strange to see the Lions with just one win. They improved on their squad over the offseason and will be looking to build on 2020's success.
Overall, the MAD Lions squad can definitely compete against Fnatic even on a good day for the latter, and considering their form, backing MAD Lions at +105 on Betway is a no-brainer.
Best Bet: MAD Lions (+105) at Betway
Evil Geniuses vs Team Liquid – January 30
Last but not least comes our other LCS Lock In playoff match, this time featuring Team Liquid and Evil Geniuses.
Team Liquid enters as the rather strong favorite at -222 on Betway and I'm not sure I'd agree with that at all. They have historically been one of the best in the region and do field a very good squad, but Evil Geniuses have not been slouches at all so far.
Both teams have lost only one map total so far and EG even managed to take down favorites Cloud9 in the groups. They've shown to have real potential and are a threat to the top of North America.
This match feels like one that is a lot more difficult to call than the odds imply and it could really go either way. Considering Evil Geniuses enter at +155, it may just be worth taking a risk on them, although the safest and best pick is no doubt a +1.5 map handicap for EG at -154.
Best Bet: EG +1.5 Maps (-154) at Betway
---
How To Bet League of Legends Moneyline
Moneyline bets are one of the most straightforward ways of betting and if you've done it in any other sport, it's no different in League of Legends. Simply pick which team you think will win, place your bet and wait on the result.
These bets always feature a favorite and an underdog, represented by a (-) minus sign or (+) plus sign in American odds. When betting on the favorite, the (-) minus signifies what you would need to bet to win $100, while on the other hand, the (+) plus shows what you'd win if you bet $100.
It's important to note that not all bookmakers currently offer League of Legends options, and while it is becoming more popular, many sportsbooks that have integrated esports may have a limited selection. However, we've made finding a good place to bet very easy, with a comprehensive list of the best online esports betting sites.
What Are League of Legends Prop Bets?
Prop bets, aka proposition bets, are as common in League of Legends as they are in any sport. Rather than betting on the outcome, you can bet on specific events in the game.
When it comes to League of Legends, this includes things like the number of games in a series, which team will win a specific game, first kills, towers, dragons or barons – really just about anything that will happen in the game.