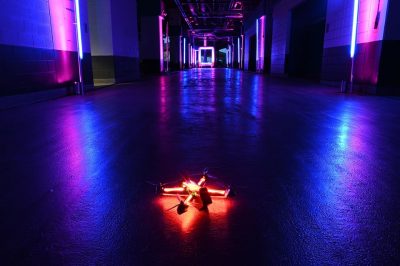 The Drone Racing League (DRL) has joined forces with the American sports betting and daily fantasy sports operator DraftKings to roll out drone race betting options in some US states. The two parties have revealed that DRL races of this kind are now open to legal gambling for the first time.
The terms of the deal and the amounts of prize money have not been revealed so far, but comparatively, drone racers in a tournament held in 2017 competed for a $100,000 prize. A spokesperson for the DRL revealed that DraftKings has been given exclusive marketing rights under the partnership agreement but the deal itself is not exclusive and other operators are still permitted to sign on host bets on drone race competitions.
So far, only a few states across the country have legalized betting on drone races but experts believe that regulators would give their approval to the races in other states as well. For the time being, residents of New Jersey, Colorado, West Virginia, New Hampshire and Tennessee will be able to place bets on drone races via their phones.
Rachel Jacobson, president of the Drone Racing League, issued a statement, praising the DRL for the DraftKings partnership that is aimed at transforming the already existing drone race competition into the ultimate sport to bet on.
More States Pending Regulatory Permission to Offer Drone Race Betting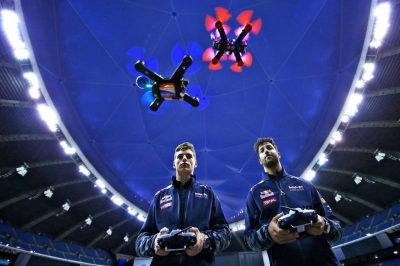 Drone racing is exactly what the term sounds like first-person-view drones' operators compete against each other. As mentioned above, at this point legal drone race betting is available only in a few states across the US but regulatory approvals are already pending in some other states.
As a pro-tier international league, the Drone Racing league allows drone operators to take part in races with custom-built high-speed UAVs through certain courses. In order to participate in the races, each drone is designed and built by the DRL so that every competitor has an identical model to compete with. According to information revealed by CNBC, the drones cost approximately $2,000 each and can develop speeds of up to 90 miles per hour.
The partnership with the sports and DFS betting operator DraftKings is expected to make these races more popular by letting the public place wagers on various sporting events. As mentioned above, punters who are willing to place wagers on Drone Racing League competitions would be able to do that through the mobile applications of DraftKings.
According to Forbes, Drone Racing League and DraftKings have been negotiating a partnership agreement since October 2020. The first-to-play pool of the competitions was released by DraftKings in November, with over 150,000 entrants registered at the time.
Residents of the few aforementioned states are already able to bet on drone races in real-time by using their phones. Furthermore, DraftKings and the DRL revealed some plans to host pre-flight shows ahead of live events. The first races were already made available for users to bet on last weekend as part of the 2020 DRL Allianz World Championship Season.