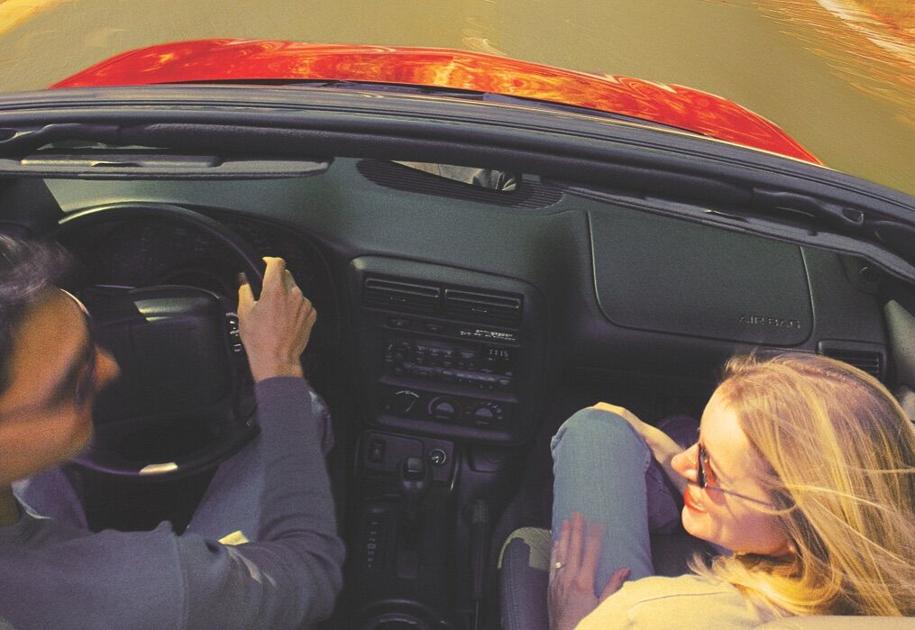 While shopping several days ago, my husband spotted a nifty sort of BINGO. It looked just like the cardboard squares with letters and numbers that I used to play at the bar with friends or see at The Hub on Smith. But, instead of letters and numbers, the squares were filled with things like fire trucks, stop lights, boats and other things you'd see along the road.
We quickly snatched up several of the BINGO cards to gift to friends' children, but the games reminded me of so many others I played as a kid on long road trips.
My brother and I both played sports growing up. He primarily played hockey, while softball was more my jam. Both sports required fairly extensive travel for games and tournaments. Some treks were just a couple of hours and sleeping through the drive proved easy.
Other trips, though, seemed to drag on forever. Games often occupied our time as a result. When we were younger we'd play "I spy" or the license plate game — you know, the one where you see how many plates you can find from different states. As we aged, sometimes the games resembled karaoke for me and annoyance for the rest of my family, but we all still had fun.
Between the games, the singing and the occasional familial argument, many conversations occurred. Sometimes those conversations centered around whatever landscape surrounded us. Others focused on the weather (Midwest thunderstorms were fun to watch from the car). And, of course, my brother and I always snuck in the random "Are we there yet?"
But those car rides were where my family caught up on what was happening in each member's life. As any parent with children in sports knows, sometimes each child and parent is heading in different directions to attend different games, practices or dinners. So, the long hauls together provided us the space to regroup.
The bucket seats of our minivan often became the hot seat as my parents (mostly my mom) asked us questions about classes, friends and assignments. My dad, while he pretended to sleep, would still chime in with one-liners or follow-up questions before returning to snoring.
While my brother and I pretended to sleep to avoid questions from our parents, we often heard them talk about their own lives. Work headaches or successes, plans for weekends off and meals they hoped to cook in the coming days. It wasn't all earth-shattering information, but it provided valuable insight.
Wyoming provides plenty of opportunity for long road trips with family. I understand people have primarily stayed home to remain safe during the pandemic, but there are plenty of destinations that don't require interactions with people outside your household.
For example, pack some snacks and blankets, then load up in the minivan and head out into the county. If it is daytime, bring some yard games like bean bags, books or other activities. If it's nighttime, wait for the stars to put on their show.
Camping, hiking, kayaking, ice fishing, snowmobiling, snowshoeing and a slew of other activities also provide "trips to nowhere."
The adventure isn't always in the destination or the planned activity. Enjoy the ride and stop asking yourself, "Are we there yet?"