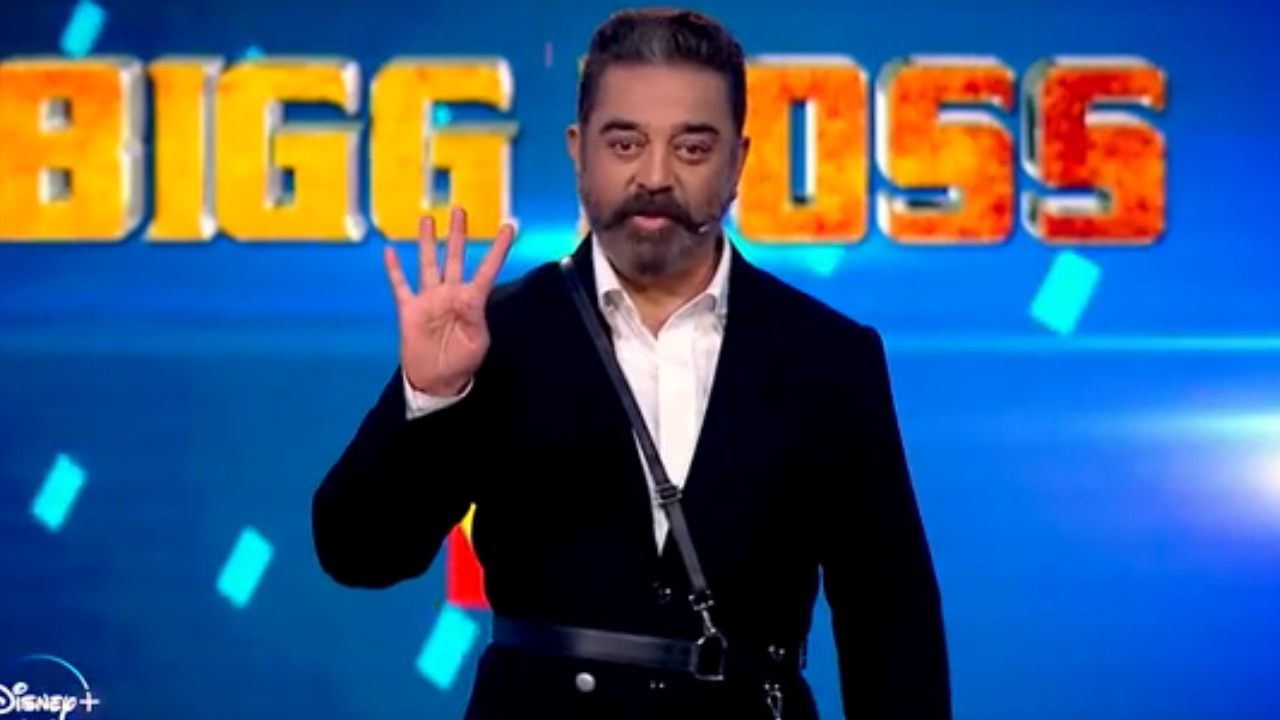 'Bigg Boss Tamil' season four commenced on October 4, 2020, much to the excitement of the fans.
Megastar Kamal Haasan has returned as the host of Bigg Boss Tamil season 4 which kickstarted on October 4, 2020. During the three-hour-long grand premiere episode, the legendary actor-filmmaker introduced 16 contestants as inmates who will be staying together under the same roof for nearly three months. Kamal also showed the beautiful house of Bigg Boss Tamil as a part of the premiere.
The list of contestants includes Aajeedh, Aari Arjunan, Anitha Sampath, Bala, Gabriella, Jithan Ramesh, Nisha, Ramya Pandian, Rekha, Rio, Samyuktha, Sanam, Shivani, Som, Suresh Chakravarthy and Vel Murugan.
Read about them in details below: